How an Electronic Document Management System works
Though still relevant, the use of paper for documentation is fading, being replaced by electronic forms of communication. For now, in most organizations, both physical and electronic documents are used concurrently. This inevitably means that information is scattered – paper documents are in the filing room, Word and Excel documents are in a variety of sometimes random folders, and emails are buried deep inside inboxes. There is also tons of information in databases that would be more useful if integrated with the documents. See how an Electronic Document Management system works, read more.
Needless to say, finding all the information needed at any given time in such a scenario can be tedious and time-consuming, sometimes even impossible. It is possible to have a system where all relevant information, regardless of their original format, can be accessed within seconds from the comfort of a computer. And one doesn't even have to be at the office. Such a system is called an Electronic Document Management System (EDMS), and is something we at Techedge specialize in setting up, having done so for clients in financial services, manufacturing, trade and hospitality, among other sectors.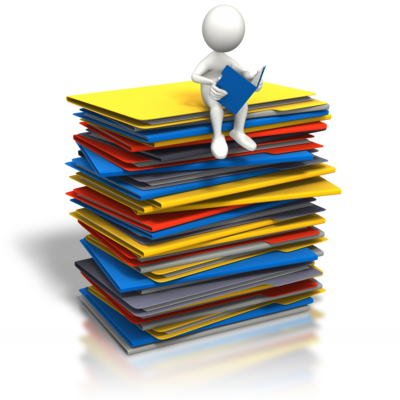 Our electronic document management system (EDMS) solutions are flexible enough to empower your organization to manage a document's life cycle based on your organization's SOPs, culture, priorities and goals. And as these change, your EDMS can rapidly adapt to it. Included as part of our EDMS solutions are workflows, complete with notifications to relevant staff members, virtual in-trays, built-in permissions, and much more.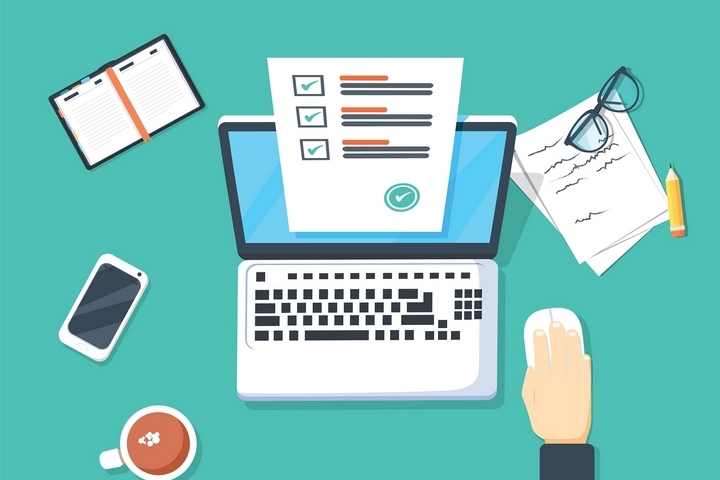 Enterprise Content Management Systems (ECMS)
We go further to make your EDMS pick up data from your line-of-business solutions such as SAP, Microsoft Dynamics, Sun System, SICS N/T or whatever proprietary system you may be using for your daily operations. We blend this data with the relevant documents. In the end, you should be able to find whatever information you need, on one system, within a few seconds, from wherever you are – whether from the office, while working from home, or while working remotely from anywhere else around the world. With this step, we have now ventured into the realm of  Enterprise Content Management Systems (ECMS), which provide a whole new set of possibilities which we would love to discuss with you. Kindly get in touch.
Features & Benefits of our Electronic Document Management System (EDMS) and Hardcopy Digitization Solutions
Save space & time
Get rid of your dependence on paper documents and the rows of cabinets that come with them. Scan all hardcopies into the Electronic Document Management System and have them available to you within a few keyboard strokes. The valuable space you free up can be used for more productive purposes, such as workstations for staff.
Save on printing costs with digital signatures
With our digital signature solutions, you no longer have to print out documents for signing whenever approvals are needed. This will empower your team to work remotely, save you on printing costs, help reduce your carbon footprint and save the planet! 🙂
Conveniently access related documents within seconds
Streamline all your documents such that you can easily refer to related documents without opening multiple folders or referring to other systems to retrieve the documents and information you need; everything relevant is intricately linked and available on the same page.
Business Process Management
Manage your processes using our integrated workflow solutions that come standard with alerts and notifications. With workflows, it becomes easy to achieve efficient business process management, optimizing your invoice processing, sales pipeline, recruitment process, and any other standard operating procedures your organization may need to streamline.
Access your documents from anywhere, on any device
Work from anywhere around the world; whether on a smartphone, a tablet, a laptop, or even a remote computer. All your documents and enterprise content are available to you, provided you have the right permissions.
Secure your documents
Our Electronic Document Management System solutions come with scaled security that can work independently or seamlessly integrate with your Active Directory such that documents and other content are only visible to, and editable by, those with the right permissions. It logs all activities performed within the system for added accountability.
Recover easily from any disaster
In the case of emergencies such as fires, server crashes or accidental file deletion, our disaster recovery mechanism and
remote working solutions
ensures that all your documents and content are backed up to a remote location and can be called up and restored in short order.
Digital Archiving & Management
With our
digitization solutions
, make document-driven processes cost-efficient and fast by storing electronic documents in compact size formats that save on disk space but retain high visual quality. Images are immediately available for full-text search and long-term digital archiving, while retaining the appearance of original hardcopies.
Looking for an Electronic Document Management (EDMS) Solution?
We are here to help.